RESEARCH AND DEVELOPMENT TEST FACILITY
Research and Development Test Facility (RADTF)
FROM CONCEPT TO INNOVATION
The RADTF innovative versatile team provides research and development, testing, and integration services for hydraulic components to full system assemblies.
To help ensure your motion-control products and solutions function at peak efficiency, our service benefits include a safe solution, saving you time & money, and optimizing operational efficiencies for all your motion control needs!
SERVICES INCLUDE
Hydrostatic/Pressure testing Services

Up to 150,000 PSI (10000 BAR)

Functional Testing Services

5,000 PSI (345 BAR) Functional Hydraulic Testing up to 30 GPM Continuous or 150+ GPM

In-house Cartridge Valve Setting
System Integration with Electronics
3D Printed Components (Metal & Plastic)
Hydraulic Conditioning & Monitoring
Witness Testing
Fatigue Testing
Integration Testing
Flushing & Cleaning
Pressure Intensifiers
Designing manifold assemblies
Validating schematics, 3D Models, circuits
Finite Elements Analysis (FEA)
Computational Fluid Dynamics (CFD) Analysis
Designing hydraulic, motion control Test Programs
Research and Development Support Programs
Hydraulic-Electronic Integration capabilities
Prototype development
CAPABILITIES
Pump One
Pump Two
Pump Three
Pump High Pressure
Accumulators
Motor
50 HP and up to 3600 RPM
50 HP and up to 3600 RPM
50 HP and up to 1775 RPM (Full torque)
and 2600 RPM (Significantly less torque)
7.5 HP and up to 3345 RPM

6 * 15 gallon (5000 PSI)
Output Discharge: 240 GPM
Manual Pressure: 60,000 PSI generator with burst pressure testing and CRN.

Pump
Rated Pressure 4875 PSI
Rated Pressure 4875 PSI
Rated Pressure 3771 PSI
Rated Pressure 10152 PSI
Max Displacement
15.26 GPM
15.26 GPM
~28 GPM
0.557 GPM
Please contact us for your custom testing requirements. We will be glad to help you!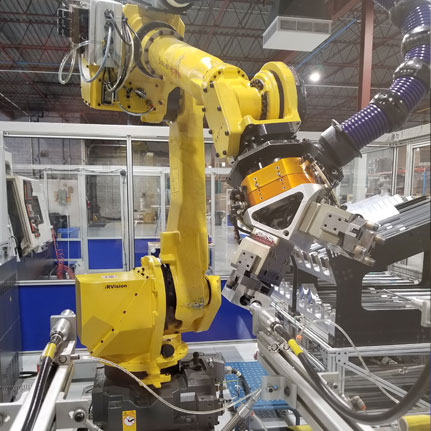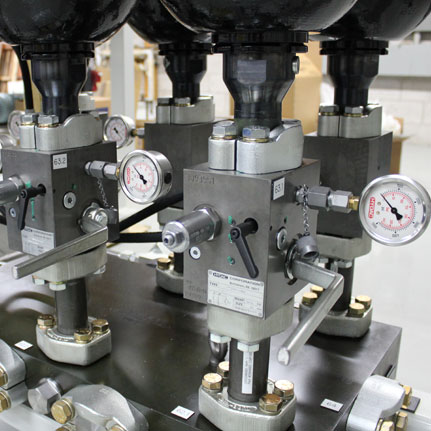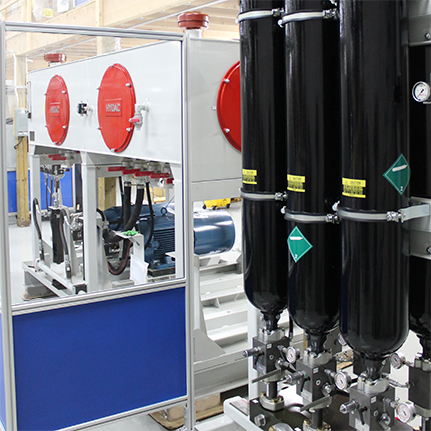 SITE MAP
PRODUCTS
PARTNERS