LYNCH BAR MANIFOLDS & ACCESSORIES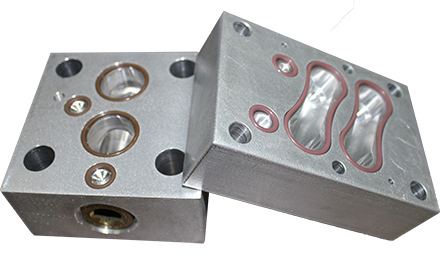 STANDARD SPECIFICATIONS
Standard Materials:
Aluminum-6061T6 and Ductile-654512
Other Material Options:
Mild Steel or Stainless Steel
Maximum Pressure:
Alu 3,000 PSI, Duc 5,000 PSI
Special Finishes:
Black Oxide, Electroless Nickel Plating, Anodizing
Mounting:
UNC or Metric mounting bolt kits and required plugs are supplied as standard
APPLICATIONS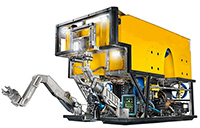 Industrial Machinery
- Cover plates can be used for periodic flushing of the hydraulic system. They can also be used to connect ports internally without the need of an extra directional valve.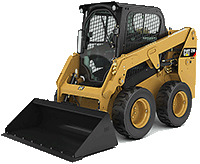 Construction Equipment
– The Lynch Cover Plate can be used to block off a bar manifold station of a feature that is no longer required.
Cover plates are used in place of directional valves to completely block off a bar manifold station or to provide a means for flushing a manifold as determined by the internal port connections chosen. They are available in Parallel and series models.
FEATURES AND BENEFITS
Optional Gauge Port available on Pressure Port.
Internal passages maximized to match the interface port connection in order to minimize pressure drops and fluid velocities.
Special D05D valve pattern matches both D05H and D05HE
Cover plates with all external ports for relocating valves are available.
Special combinations of ports including X & Y ports are non-standard.
Servo Cover Plates are available.
Viton O-rings and locating pins are supplied as standard.
BLOCK DIAGRAM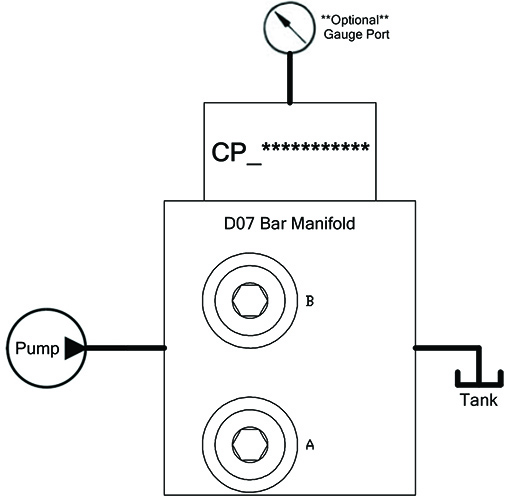 BUILD A COVER PLATE
Valve Pattern
Valve Pattern
Circuit Code
Circuit Code
Gauge Port Code
Gauge Port Code
Location of Gauge Ports
Location of Gauge Ports
SITE MAP
PRODUCTS
PARTNERS